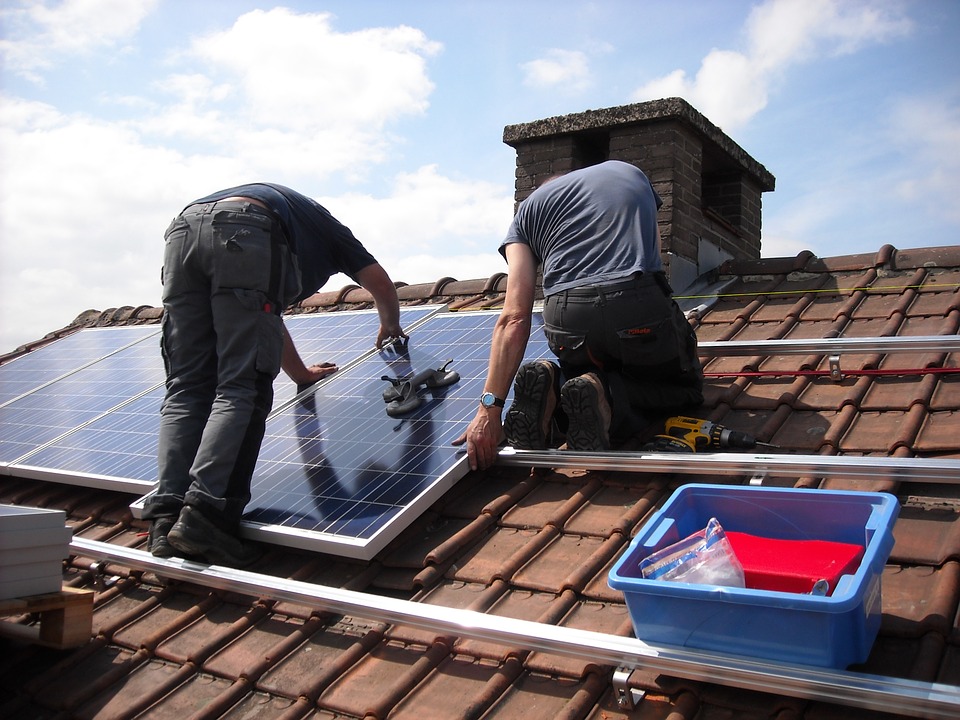 22 Sep

The Difference Between a Professional and DIY Solar Installation

Posted at 11:08h

in

Solar

The internet is a treasure trove of tutorials on how to do things yourself, including how to install solar panels. As a result, homeowners can choose between doing the installation themselves or having professionals do it instead.

However, before you make a decision either way, you should make sure you understand the demands of each option and are prepared to take on the task if you do choose to go the DIY route.

DIY Solar Installation

While the installation process of solar panels can be challenging and dangerous, there are plenty of resources online that can give you step-by-step instructions on the whole process. Additionally, you can order the solar panels from online solar companies or local home improvement stores. Below are some pros and cons to installing your solar panels yourself.

Pros
You can start any time you want — Once you purchase your kit, you can install it any time you want. If you opt for having a company install your system, you may have to wait weeks or months for them to start work.
You can save money — It's a lot cheaper to buy a solar kit from an online store than to buy it from a solar installation company. If you choose to go with an installation company, you could be looking at a bill of $35,000 or more before deductions for government incentives. Depending on how many panels you buy and the quality of the system, you can save as much as $15,000 by installing the system yourself.
Cons
You may find the setup complicated — While online tutorials can help a lot if you don't have experience working with electrical wiring or construction, you may struggle with installing your system correctly. Additionally, doing the wiring incorrectly could potentially pose a danger to your home. If you don't feel comfortable working with electrical wiring or standing on a roof, you may want to call a professional.
You can't connect to the grid — If you buy a solar kit and install it yourself, chances are, your system won't be connected to the main power grid. Installing solar power and connecting it with your utility company's grid involves filing permits that are signed off by a professional. If you aren't using a professional, the power company most likely won't connect you to their system for liability reasons. Additionally, if you go off-grid, you will need to make sure your panels can supply all your electricity needs.
Professional Solar Panel Installation
Hiring a professional can be tricky because there are many companies to choose from, and you may not know which one will do the best job. Here are the pros and cons of working with a professional installer.
Pros
You can benefit from warranties and quality materials — While getting a solar panel system from a professional installation company can be more expensive, you aren't just paying for labor, but also for higher quality. Most of these companies have access to solar panels that are not sold in DIY kits. Not only will these panels and materials be under warranty, but there's a good chance that the quality will be high enough that they will serve you for a few decades. Your warranty will also cover labor, so if there is a problem during the installation, you could have it fixed for free.
You'll work with experienced installers — Many solar companies have been in business for years. As a result, they have many qualified people working on their installation teams. Many of these employees must have a license to be in this line of work, which means they have the know-how to get the job done right. Having professionals do the job can give you confidence that your system will run correctly.
You'll connect to the grid — If you go with an installer, you can connect to the grid, meaning that if your solar panels don't entirely meet your electrical needs, you can still feed off of energy from your utility company. Also, depending on where you live, you may be eligible to receive money back for contributing excess power to the grid.
Cons
You will be paying a lot more money — As stated before, a DIY kit will save you thousands of dollars in upfront costs. While solar companies provide the best service and quality, the costs can be daunting. It's up to you to decide if the extra costs are worth it.
You will have to do paperwork — If you work with an installer, you will need to fill out the necessary paperwork for permits. The company may assist you in the process, but if your permits get rejected, you may not be able to go with a particular installer. If possible, you should research the requirements for installing a solar system in your town and state, and check which installers are approved to work in your area.
Installing a solar power system is a big undertaking. While there are pros and cons to using DIY kits and professional installers, ultimately you should go with the decision that makes financial sense for you and helps you feel the most comfortable.