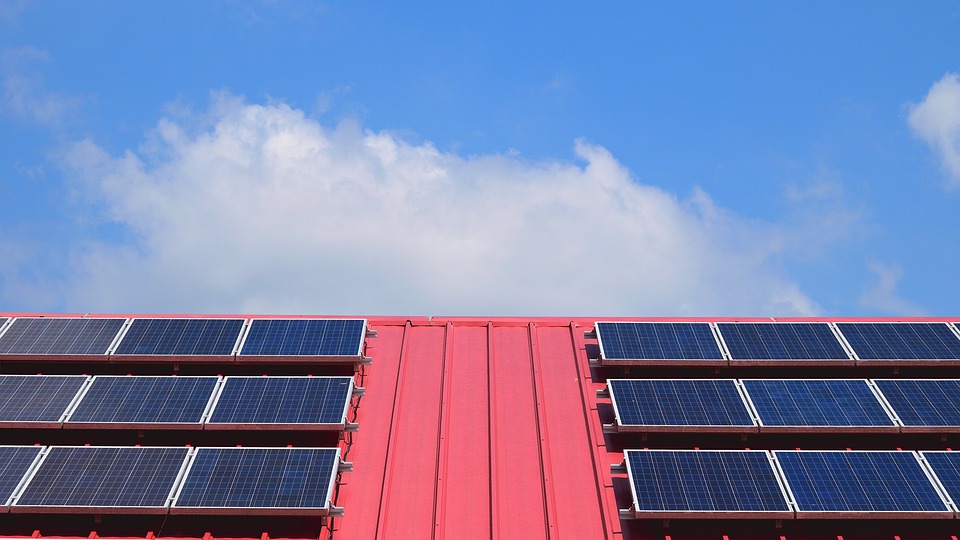 17 Jul

Avoid These Common Solar Mistakes

Posted at 14:33h

in

Solar

In your quest to design the perfect solar PV system, there will be some headaches to avoid. Many homeowners fall victim to unrealistic expectations, improper sizing, and installation claims that end up being too good to be true. So, like with any engineering design, adequate knowledge and precautions are critical.

Below is a compilation of some common solar mistakes, their consequences, and some ways to prevent them.

• Neglecting the structural makeup of your roof

Solar installations can add up to 25 kilograms of bulk (per square meter) to your roof, which can result in significant problems if the structure doesn't withstand the load. Also, chimneys, swamp coolers, and vents can make it impractical to put the solar system's accessories near the main unit.

Moreover, the materials used on the rooftop should have an effect on your decision. For example, fiber-cement rooftops are brittle, and solar installations can only be performed with the help of racking that doesn't trigger cracks. A reliable solar engineering firm can advise you on the appropriate structure before recommending a viable solution.

• Sizing the solar system improperly

When it comes to solar design, most people will take their electricity bill, calculate their power usage, and then design a solar system that provides adequate coverage. This approach, however, neglects several critical factors including the inverter's voltage settings, natural efficiency declines, panel orientation, and other things that influence the real output of setup.

Accounting for these variables can mean the difference between success and failure. For example, if your battery bank or solar panel doesn't have the right voltage, your solar system can harm pricey hardware. Also, accounting for temperature and other variables that can influence system performance and voltage can provide long-term benefits.

• Thinking that all systems prevent power outages

Solar allows you to produce your own energy, so lights will remain on when the power goes out, right? Sadly, this won't be the case with grid-tied systems. That's because any power that originates from your custom panel is still hosted in the public grid, so when the grid goes off, so does your electricity. Simply put, there will be no critical infrastructure to deliver power to your residence.

Luckily, this pitfall is easy to address; you just need to design a grid-tied solar PV and connect it with a backup battery. When there's electricity, it'll run like a standard grid-tied system. When the power goes out, it's going to rely on the battery's backup to keep appliances and lights on.

• Being unorganized with solar cables

Just like the main unit of the solar system, solar cables must be carefully attached to the module or the substructure so that no slip and fall injuries occur on the roof. You should also be mindful of the wind as it can push the cable loops back and forth, which not only raises noise levels but also generates electricity arcs.

Furthermore, unorganized cable loops can divert the flow of rainwater towards the area of connectors and sockets, which can lead to irreversible connectivity damage. The best way to prevent all of this is to guide all the current-featuring parts so that no adverse events occur. Also, make use of a stainless steel cable duct to ensure you comply with the local fire protection regulations.

• Going for a lease

Another rookie mistake is leasing the system. While it may look like a viable choice at first (you don't pay anything to have the solar system placed on your roof and just pay a monthly charge), it can get costly over the long term. For example, leasing the solar system doesn't make you eligible for tax credits and incentives that are associated with solar power system purchase.

Also, a premium rate is charged on the lease, including the interest you'll need to pay on top of your other charges. Plus, if you end up selling your home before the lease expires, you may find it difficult to pass on the lease to the buyer. In fact, you may have no choice but to clear the lease contract's "buyout clause" and include it in the selling price of the house, which can make the pricing unattractive and turn potential buyers away.

• Placing the system away from the sun

Let's face it. Solar panels and systems aren't the most appealing hardware to have on your home. Some homeowners would rather not keep their solar panels in sight. This is perfectly fine, as long as you keep them in a place where there's ample sunlight. Places that create shadows and other similar obstructions should be avoided. Also, you can try and elevate the system slightly to prevent shadows from the ground at particular times.

Not sure if your system is getting enough sun? You can find a concrete answer by tracking the sun. You can do this by mounting the solar array onto the "disc" or "hub" that can be turned or locked into various positions during the daytime. But if this sounds like a hassle, you'll be glad to know that commercial trackers allow you to do the same without the fuss.

• Paying a premium for the installation

When someone considers going solar for the first time, the initial thought that hits their mind is a "turnkey deployment" via a national vendor like SunPower or Tesla. The experience can't be matched, but it's always associated with a premium. You can end up paying anywhere between 100-300% of the total cost of your solar system's equipment. For example, if your total equipment costs were $5000, you may have to pay another $15,000 for installation.

The fact is that large-scale solar installers need to charge more to pay for an office, personnel, advertising, and other expenses that enable them to provide services on a national level. What homeowners don't know is that they can purchase a packaged solar system, then design it in a DIY-style before using a local contractor to finish the job.

Conclusion

The tips above can help you avoid costly solar mistakes. So can getting a SunFacts report to help you know if solar is the right choice for your home. The detailed report can reveal the potential of your solar investment and ensure that you aren't spending a small fortune on a solar power system that won't serve your needs or pay for itself in the long run.